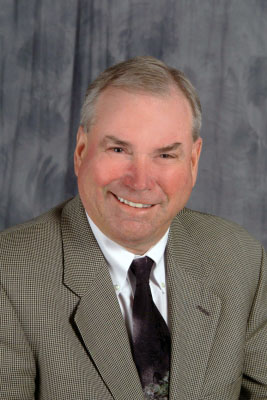 Don Monahan is a registered professional engineer and nationally-recognized expert in the design of multi-level parking facilities. He has specialized expertise in lighting design, parking facility safety, and automated vehicle storage/retrieval systems (robotic parking). Don also provides expert testimony related to personal injury lawsuits in parking facilities, particularly where poor lighting is alleged to be a contributing factor.
Don Monahan has 39 years of parking consulting experience on over 600 multi-level parking structures, 100 parking studies, and 40 parking structure restoration projects.  He has specialized expertise with regard to parking needs assessment, financial feasibility studies, traffic access and circulation, parking configuration, signage, lighting, safety, security, waterproofing, parking equipment, fire protection, parking management/operations, building code issues, and automated vehicle storage systems.  Don has performed energy-efficient lighting assessments on 66 parking structures in the last 6 years. He has managed many parking structure projects as the prime consultant from conception to completion with construction cost budgets of up to $100 million.  Don also provides expert witness testimony with regard to personal injury claims in parking facilities.
As co-author of Parking Structures: Planning, Design, Construction, Maintenance, and Repair – Third Edition, Don played an instrumental role in the evolution of the modern parking structure. The book is widely considered the authoritative text for parking design, and a generation of engineers and architects have relied on it as both an essential educational volume and reference guide. A prolific author, Don has also written over 35 articles in trade journals and magazines, and has presented at over 65 seminars and conferences.
Don's parking career began when he joined Walker Parking Consultants in 1977 as a project manager in the firm's Minneapolis office. He became well-known throughout the parking industry in the late seventies and was chosen by Walker to open a new Denver office in 1980. Don left Walker in 1986 but returned in 1994. Don has received the Bernard Dutch Memorial Award for Outstanding and Dedicated Service from the National Parking Association and is one of only three members to obtain Fellow honors on the Parking Consultants Council of the National Parking Association.
​If you need an experienced, responsible and professional valet service company, hire Park & Go USA  – We've got you covered.